🏔
Autobahn, Meteoriten, Höhlen, Männerphantasien, Documenta 2
Bibliothek Andreas Züst Journal Contribution
As part of our artist residency in November 2021 at Andreas Züst Library in St. Anton, Switzerland; we made a text contribution to their online journal.
---
📒
Aşina Projesi
2021-2022, Ankara
https://asinaprojesi.art
Aşina is an artist book publication and distribution project, supporting 6 artists' publications from Turkey. At Aşina, we work as consultants throughout the making and distributing process of the selected publications.
---
🐌
Idea Poll, Misread
2021, Berlin
http://missread.com/ideapoll/
Idea Poll was published by Miss Read, featuring us among many other independent publishers; some ideas about our publishing practice and more, as a response to the online query Miss Read organized.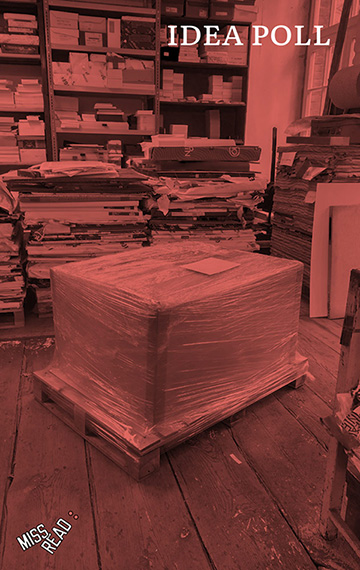 ---
⛺️
Well Gedacht Publishing Kiosk at Ortstermin 2021
28-29 August 2021, Johanniskirche Moabit
https://www.gallerytalk.net/kunstfestival-ortstermin-21-reset/
Well Gedacht Publishing Kiosk was a temporary nomadic installation for Ortstermin 2021, at the arcades of the Johanniskirche in Moabit, Berlin. At the Kiosk, the visitors could have a look at W.G.P. publications, and download a free-of-charge copy of our ePub zine, via a QR code displayed on the Kiosk's e-ink display.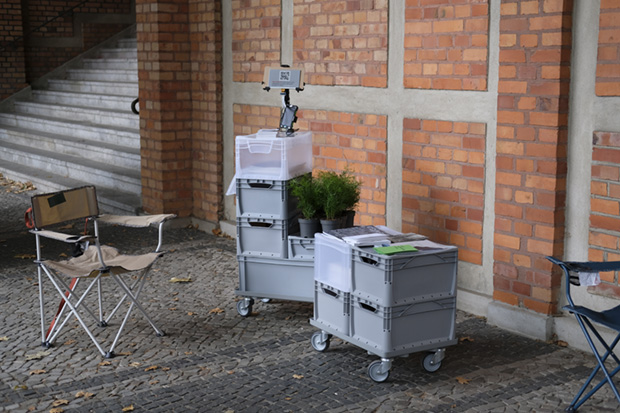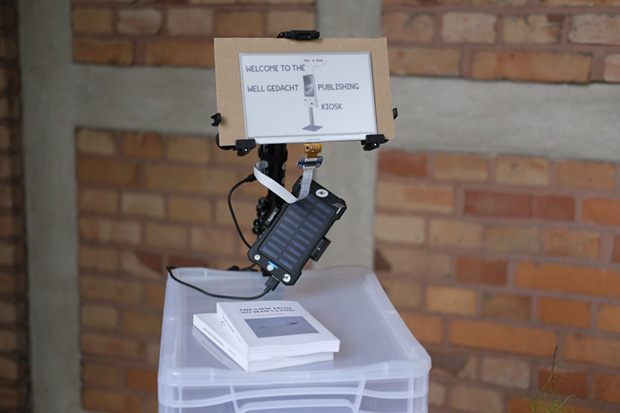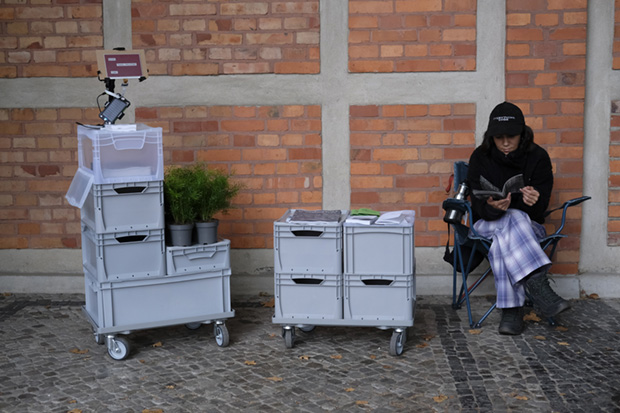 ---
🦴
Book Launch: The View From "No Man's Land" by Firas Shehadeh
16.01.2021, Twitch
---
We are hosting an irregular radio show on Istanbul-based Root Radio, in rotation with Well Gedacht records. We do readings, play sound works and music.
Well Gedacht Publishing | Root Radio 06/12/2020
This episode features a reading of "Oh be dünya varmış / What a relief, there is the world" by Ayfer Kayabıyık, sound work/song "Tiny Shoes" by Mira Thompson, songs from Saadet Türköz's album "Urumchi" from 2006, alongside other cut-ups and songs.
Well Gedacht Publishing | Root Radio 06/09/2020
A mix featuring tracks from Autistic Turn Mini-CD which is based on The Autistic Turn book and other texts read by Andara Shastika, with quotes on neurodiversity.
Well Gedacht Publishing | Root Radio 02/08/2020
This episode of Well Gedacht Publishing Radio represents the first attempt at our on-going project on travel, including readings of/by others, accompanied by our texts written for this project, as well as music related to travel and various transportation modes.
---